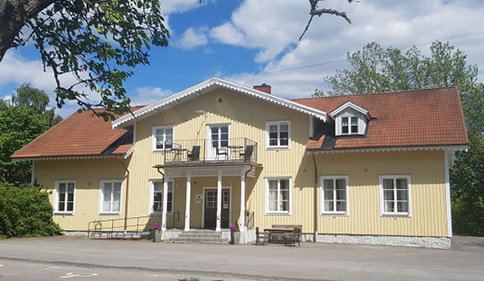 Welcome to hostels Trillin Loftahammar
We have two hostels located inside the community Loftahammar which is located about 3 km from Tättö Havsbad & Camping and cikra 50 kilometers north of Västervik. There are 50 beds on Trillin. Find us
We have room for everyone!
Our hostels are centrally located in beautiful Loftahammar. Here is our beautiful archipelago, grocery store, golf course and much more.

The hostel on Trillinvägen 3 (the house with blue knots) has 11 2 bed rooms with wv and shower in the room, in 2 of the rooms there is also a sofa bed where an adult or 2 children can fit. Behind this house is a farmhouse with 3 double beds, 2 of which have a sofa bed.

The rooms are pet-friendly, these rooms do not have a toilet and a shower you will find in the large house.

There are also 2 kitchens and plenty of public spaces.

The reception is located in this house and is open 16.00-18.00 high season. Other time, staff can be reached on tel. 0493 611 10.

In the yellow house located on the Old School Road 5 about 100m from the first house.

Here there are 10 2 bed rooms, of which 2 have a sofa bed in the room. These rooms do not have toilets and showers in the rooms it can be found in the corridor on the upper floor.

Breakfast buffet is also served here in high season. Try our breakfast buffet! here are all welcome
Price 120 sek Adults 80 sek children 3-15 year.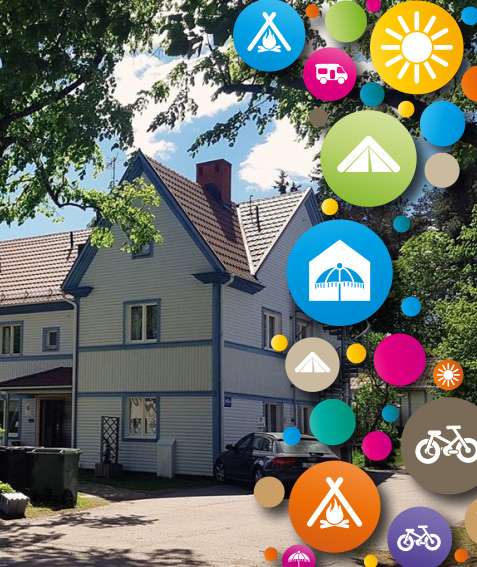 TRILLIN HOSTELS | BOOK ONLINE
The best way to book a place with us is to do this via our Online Booking. It is smooth, simple and safe. Book today to secure your place. Directions
Send us e-mail
Do you wish to book a place by email? Don't hesitate to write your question to us.
Send e-mail
Phone us
Would you like to book a place by calling us. Contact us today.
0493 - 613 30